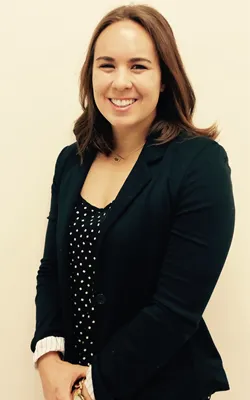 DR JOY CASSONE, PT, DPT

Dr. Cassone is a compassionate physical therapist with over 6 years of experience in orthopedic and geriatric specialties. She is committed to helping her patients return to living a pain free and limitless lifestyle.
Education:
Dr. Cassone graduated with a Doctor of Physical Therapy degree from University of the Incarnate Word, San Antonio, Texas in 2015.
Personal Interests:
Born and raised in Rockwall, Texas, Dr. Cassone attended undergraduate school at University of the Incarnate Word, majoring in biology. She began competitive swimming as a child, going on to compete as a national collegiate swimmer. During and after college, she participated in competitive CrossFit and Olympic weightlifting for 7 years. As a life-long athlete, and now health care professional, she strives to provide an intensive, total body approach to fitness, rehabilitation and wellness. In her free time, she enjoys spending time with her husband and daughter, exercising and traveling.