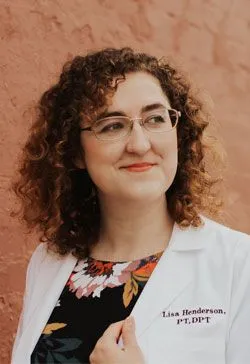 Dr. Lisa Henderson, PT, DPT
Dr. Henderson enjoys helping her patients by combining orthopedic and neurologic techniques for pain reduction, improved body mechanics, and overall improved quality of life. She is committed to meeting people wherever they are in their health journey and providing the skills to empower them to meet their goals.
Professional Philosophy:
"A physical therapist should address both the scientific and the human sides of medicine, employing the best evidence for a caring and individualized approach with each patient."
Education:
Doctorate degree in Physical Therapy from Angelo State University
Bachelor of Science in Exercise and Sport Sciences (Kinesiology) from Texas Tech University
Personal Interests:
Dr. Henderson volunteers as co-facilitator with the CurePSP Dallas support group for individuals with atypical Parkinsonian disorders and their care partners. She also enjoys trail hiking, game nights, painting, and playing with her pet rabbit.